Graufilter Variabler ND2-ND32 und Polfilter 77mm
72,99€
62,99€
&kostenloser versand Deutschland
Hersteller

K&F Concept

Kaufen K&F Concept graufilter variabler nd2-nd32 und polfilter 77mm online, kostenloser versand mit 30 tagen rückgaberecht.

Verfügbarkeit

2-3 Days

62.99

https://www.kentfaith.de/KF01.1087_77-mm-variabler-nd2-nd32-neutraldichtungs--und-zirkularpolarisationsfilter-beschichtet
2+ artikel erhalten
10% Rabatt
!
Merkmale
• Ein Filter verfügt über die ND- und CPL-Filterfunktionen. Er kann nicht nur den Lichteinfall in das Objektiv reduzieren, sondern auch den Himmel verdunkeln und Reflexionen gleichzeitig verwalten.
• Hergestellt aus professionellen optischen Brillengläsern, ermöglicht die mehrschichtige Beschichtung nur eine Lichtdurchlässigkeit von 0,4% und ist wasserdicht und kratzfest, was Ihre wertvolle Linse schützen kann.
• Filterrahmen aus Aluminiumlegierung, die gezahnte Gestaltung der Rahmenkante erleichtert die Installation. Es gibt 5 Markierungen von Min bis ND32 im Bild. Es ist praktisch, wenn Sie sicherstellen möchten, dass der ND-Filter stoppt.
Wird oft zusammen gekauft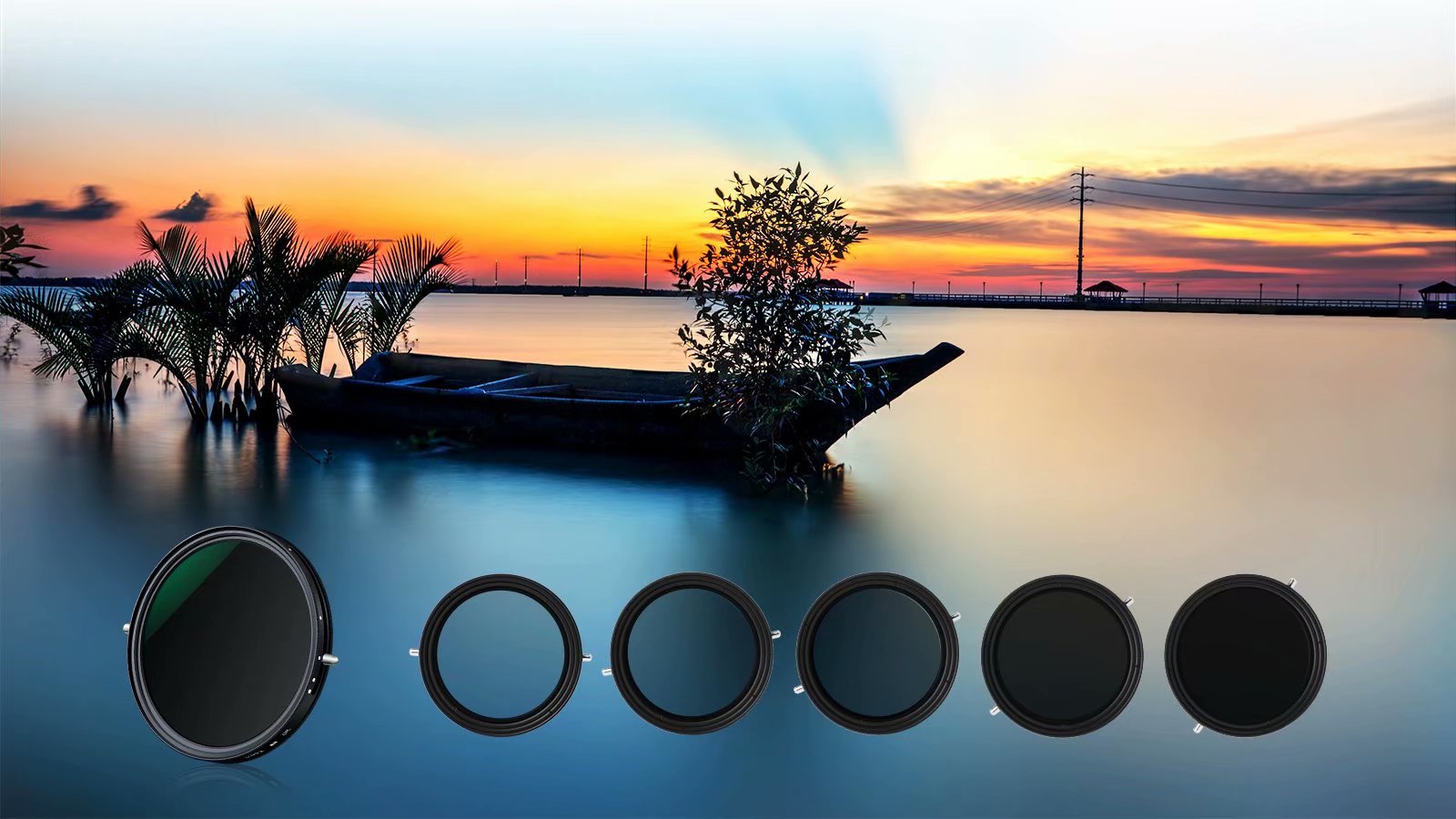 5 Stoppt den variablen ND- und CPL-Filter
ND2
ND4
ND8
ND16
ND32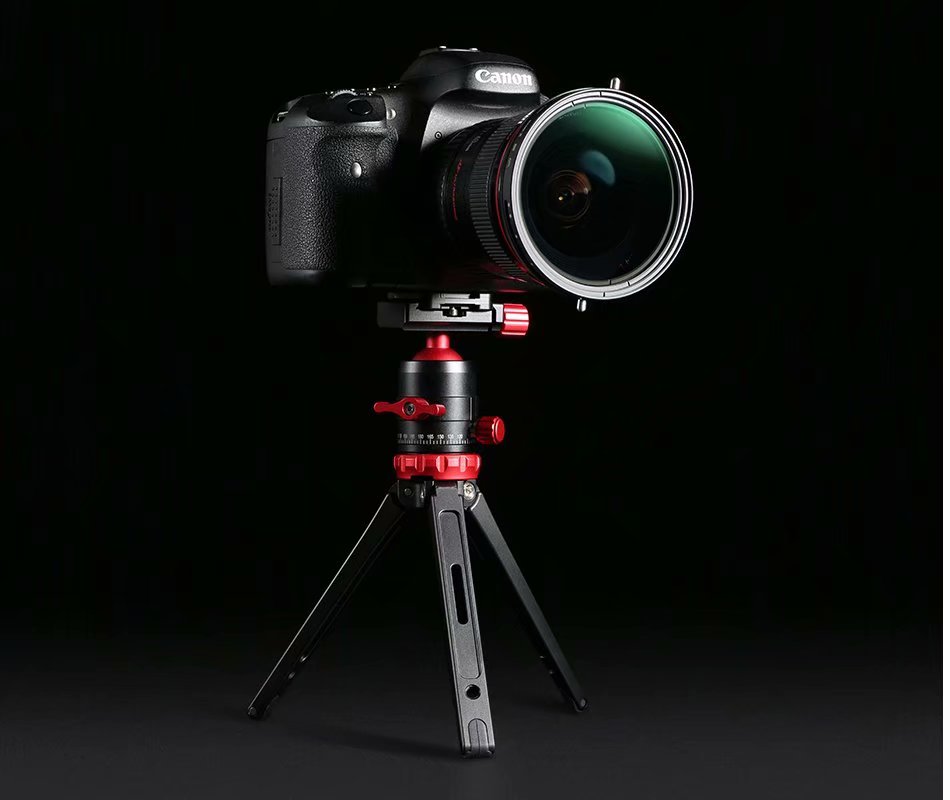 Variable ND- und
CPL-Filter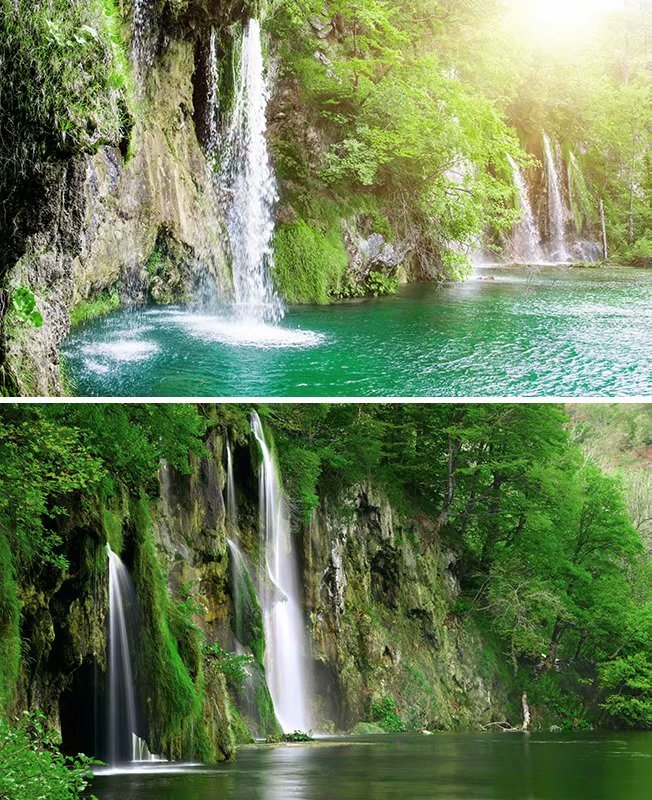 Ohne ND Filter
Mit ND Filter
Ermöglicht die Verwendung langsamer Verschlusszeiten zur Aufzeichnung von Bewegungen bei Motiven wie Wasserfällen und sorgt so für einen seidenweichen
Effekt auf fließendes Wasser.
ND & CPL Filter
ND Filter
CPL-Filter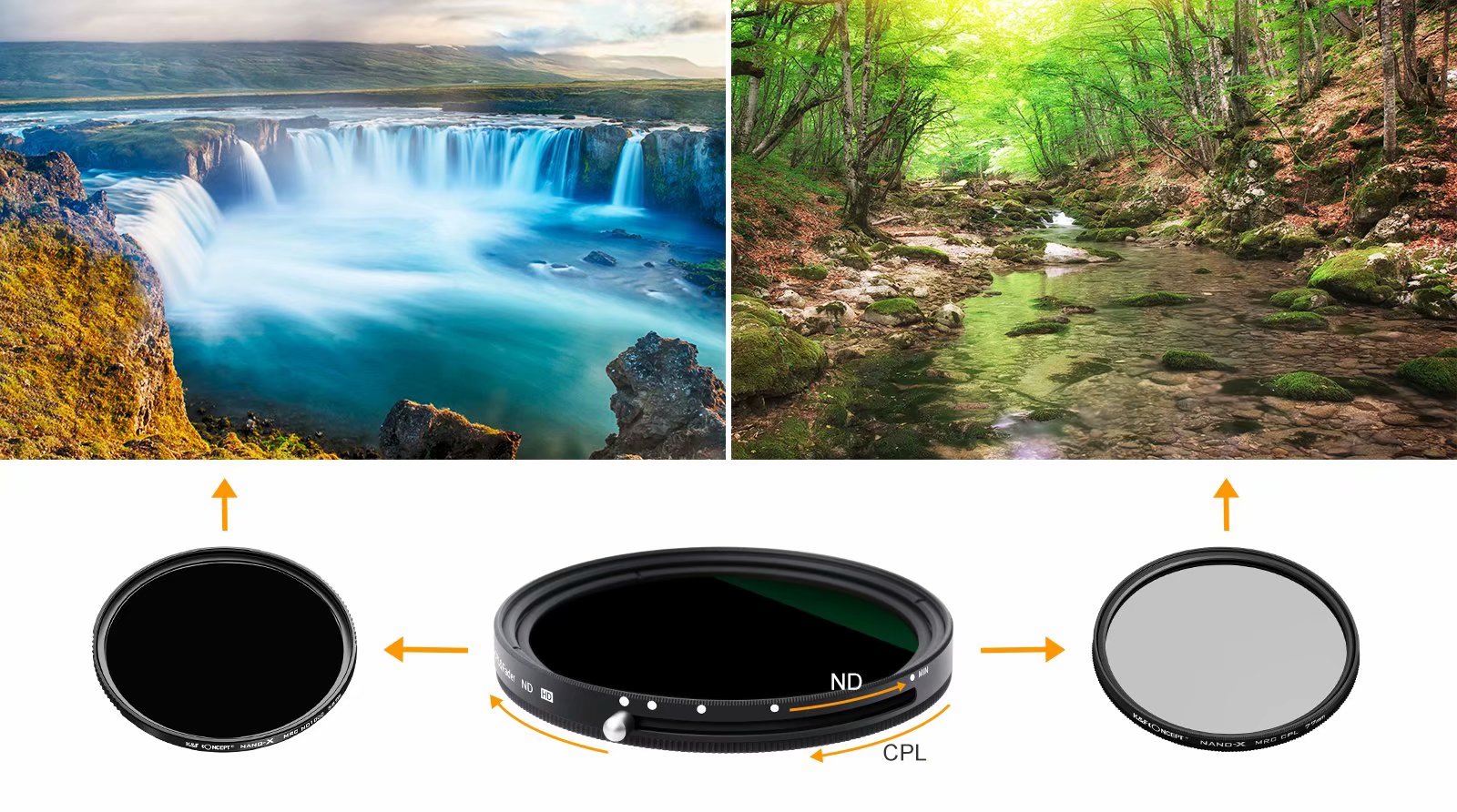 Kein Filter
ND2
ND4
ND8
ND16
ND32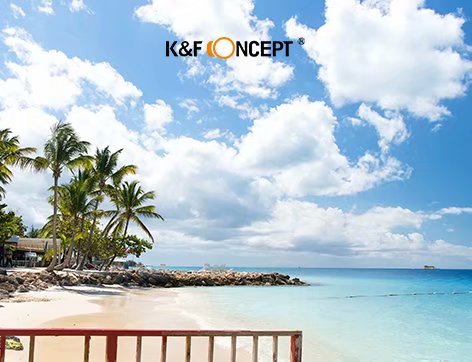 Doppelseitiger mehrschichtiger grüner Film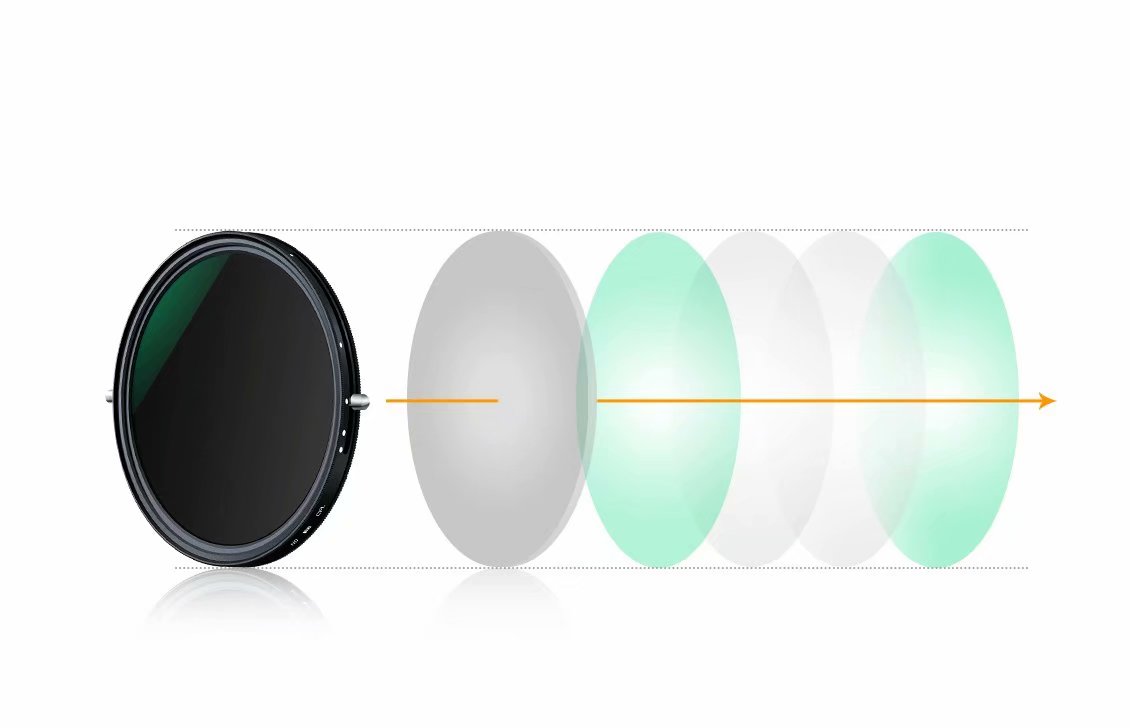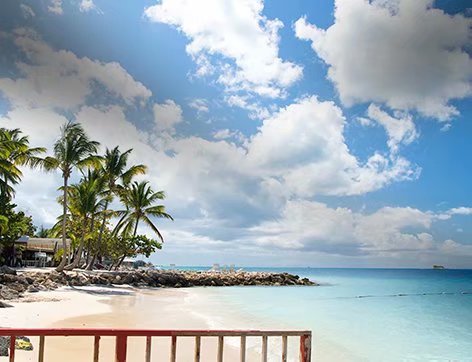 Andere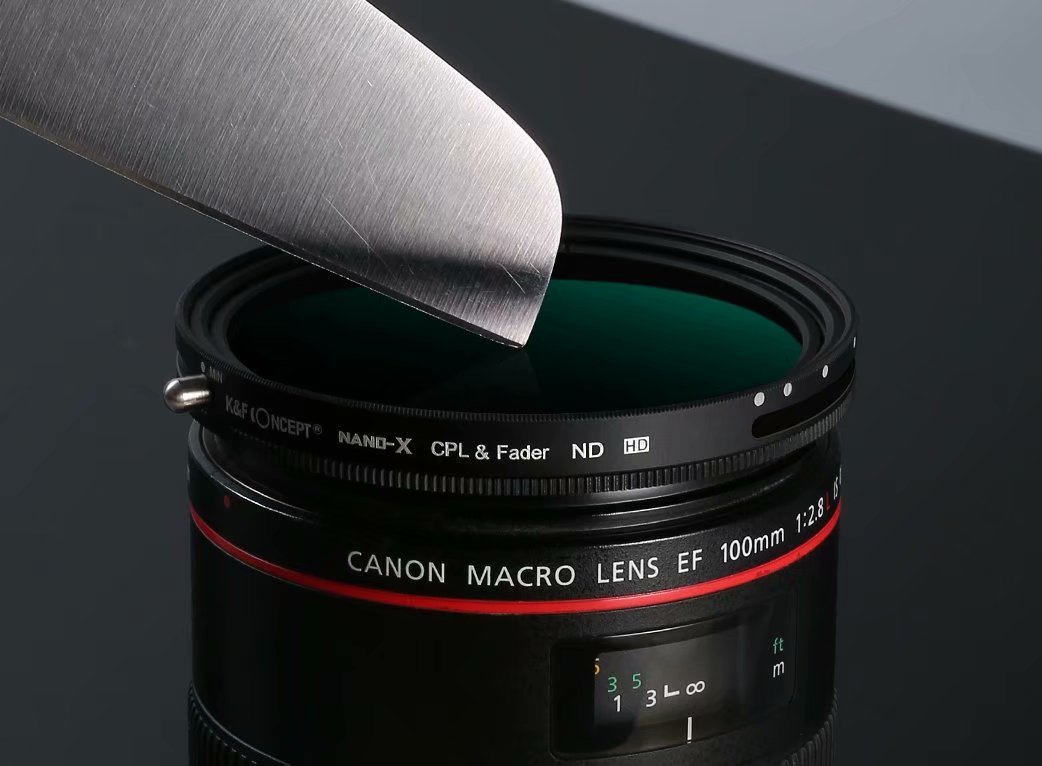 Wasserdicht, ölbeständig, kratzfest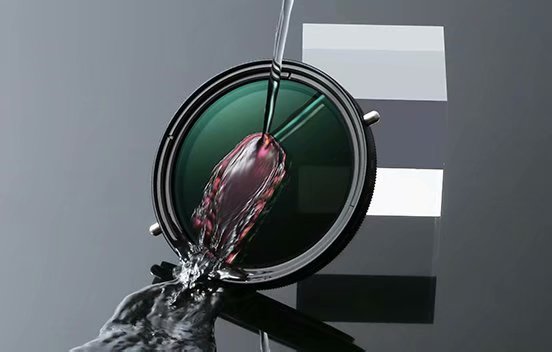 Vor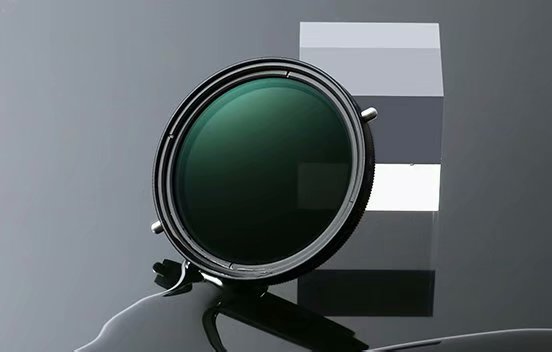 Nach dem

Pack
Zurück
Vorderseite
NNummer
Optische Dichte
Blendenreduzierung
Bruchteildurchlässigkeit
0
0
100%
1
ND2
0,3
1
50%
0,5
ND4
0,6
2
25%
0,25
ND8
0.9
3
12,50%
0,125
ND16
1.2
4
6,25%
0,0625
ND32
1,50
5
3,13%
0,03125
ND64
1.8
6
1,56%
0,015625
ND100
2
6 2 ⁄ 3
1%
0,01
ND128
2.1
7
0,78%
0,0078125
ND256
2.4
8
0,39%
0,00390625
ND400
2.6
8 2 ⁄ 3
0,25%
0,0025
ND512
2.7
9
0,20%
0,001953125
ND1024 / ND1000
3
10
0,10%
0,001
ND2048
3.3
11
0,05%
0,000488281
ND4096
3.6
12
0,02%
0,000244141
ND6310
3.8
12 2 ⁄ 3
0,02%
0,000158489
ND8192
3.9
13
0,01%
0,00012207
ND10000
4
13 1 ⁄ 3
0,01%
0,0001
ND100000
5
16 2 ⁄ 3
0,00%
0,00001
Graufilter Variabler ND2-ND32 und Polfilter 77mm
The Best ND you could get in budget, Love for K&F
I have always been a fan of K&F after buying their tripod, so I was pretty sure about the quality of ND.This is 1of 3 NDs I have purchased for my crew, and I should say this is amazing.I would start with the build quality, and it's pretty sturdy, the casing is aluminum and lightweight.Coming to the colors, I didn't see any difference in colors with ND on at Min and ND off. Also, the cutting down of light from ND 2 to ND 32 is so accurate for an ND(measured with exposure meter).
Graufilter Variabler ND2-ND32 und Polfilter 77mm
Not as stated
I bought this based on the side notes statement of 'no X even at wide angle' and thinking it would be easier to carry around than a bunch of ND filters and a polariser. Unfortunately it did not perform as described (see attached images). However, the reason for giving this 3 stars was down to the after sales service from Amazon and K&F communication. I returned the filter on a Thursday, received recept confirmation on the Saturday and my refund to my account on the Monday. I was then contacted by K&F asking why I returned the filter. This resulted in 3 or 4 emails between us with me explaining the issue and the potential of missleading description. K&F finally acknowledged the fault and declared they were removing the filter and looking into a solution.Why this was not tested before sale beats me but it was good to communicate with a manufacturer who appeared concerned about their products.
Graufilter Variabler ND2-ND32 und Polfilter 77mm
Not bad, but still prone to the obvious issues...
This is one of those essential pieces of kit for us filmmakers and I always tell people, 'buy cheap, buy twice' so plumped to spend a little more on this. Whilst overall, I am pretty happy with it, it still isn't ideal and I can tell that I am going to have to spend even more money to get the right results. I found that I still get the dread 'X' pattern, even though it has hard stops and I think there is a bit of a blue hue to the footage.However, it's far from the worst that I have tried, even in this price range and wil certainly do amateur filmmakers on a budget well...
Graufilter Variabler ND2-ND32 und Polfilter 77mm
Great variable ND filter for photography and videography.
I was given this filter by K&F concept to review, but this is my honest review based on using it for a few shoots of both photography and videography. The filter comes in a really nice plastic protective case, also included is a cleaning cloth in a pouch. The cardboard box itself is sturdy with a magnetic opening.I asked for the 77mm filter to fit my biggest lens and got some step up rings so I can use this on all my lenses and by stepping up you wont get vignetting. The filter itself feels very good quality and well built, the exposure adjustment ring allows you to choose between five stops, it feels like a fluid video head and will not move on its own.I didn't witness any colour shift, or any photo or video issues using this filter, also there was no sign of the black X some filters show when the two optics cross at their maximum point.I would definitely recommend this variable ND filter, its at a very good price point and by using step up ring for around £10 you can have this one filter work on all your lenses, that is a lot cheaper than a few sets of ND filters when your lenses have different sized filter threads.Using this on video at either 25 or 30 fps using shutter speeds of 50/1 or 60/1 this filter easily cut down the light to stop my footage being over exposed.I have added a review on YouTube and video demo, you can find this by searching youtube for this product description.
Best Low Cost ND Filters? K&F Concept ND Filters Review
K&F Concept (CPL и ND2-ND400) Обзор Полярик VS Фильтр нейтральной плотности
K&F Concept 58mm Slim Variable ND FILTER REVIEW AND TEST VIDEO (4K)
These images belong to K&F Concept end users.