K&F XB41 82 mm variabler ND&CPL-Filter 2-in-1-Funktion Nano-Beschichtung Kein X-Kreuz
&kostenloser versand Deutschland
Hersteller

K&F Concept

K&F XB41 82 mm variabler ND&CPL-Filter 2-in-1-Funktion Nano-Beschichtung Kein X-Kreuz, Hergestellt aus professionellen optischen Gläsern mit mehrschichtiger Beschichtung, die nur eine Lichtdurchlässigkeit von 0,4% ermöglicht und wasserdicht und kr

KF01.1088

Verfügbarkeit

Lagernd

72.99

https://www.kentfaith.de/KF01.1088_82-mm-variabler-nd2-nd32-neutraldichtungs--und-zirkularpolarisationsfilter-beschichtet
Merkmale
• Ein Filter verfügt über die ND- und CPL-Filterfunktionen. Er kann nicht nur die in das Objektiv eintretende Lichtmenge reduzieren, sondern auch den Himmel abdunkeln und gleichzeitig Reflexionen verwalten.
• Hergestellt aus professionellen optischen Gläsern mit mehrschichtiger Beschichtung, die nur eine Lichtdurchlässigkeit von 0,4% ermöglicht und wasserdicht und kratzfest ist, wodurch Ihre geschätzte Linse geschützt werden könnte.
• Filterrahmen aus Aluminiumlegierung, das gezackte Design der Rahmenkante erleichtert die Installation. Es gibt 5 Markierungen von Min bis ND32 auf dem Rahmen. Es ist für Sie praktisch, sicherzustellen, dass der ND-Filter stoppt.
Wird oft zusammen gekauft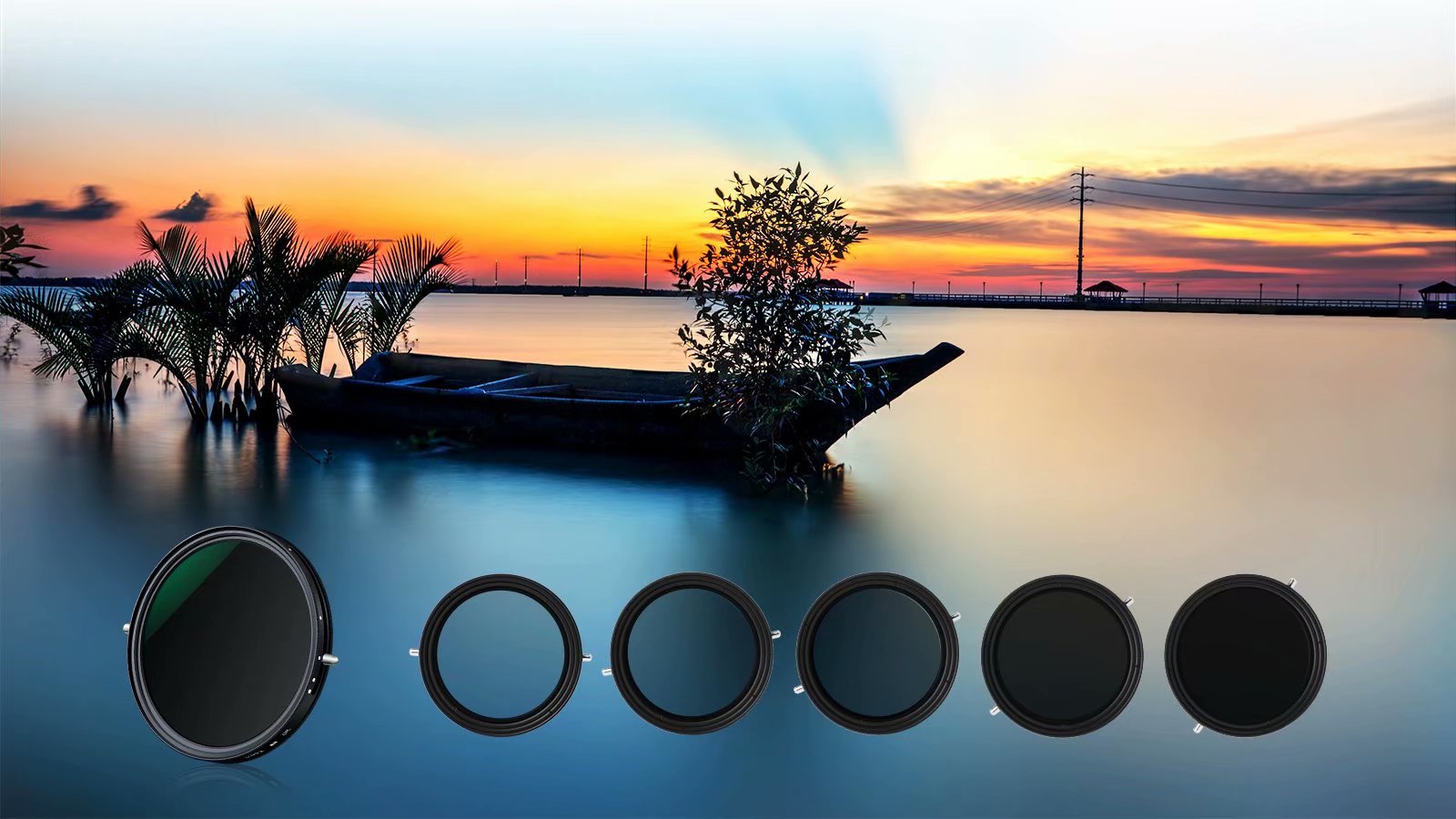 5 Stoppt den variablen ND- und CPL-Filter
ND2
ND4
ND8
ND16
ND32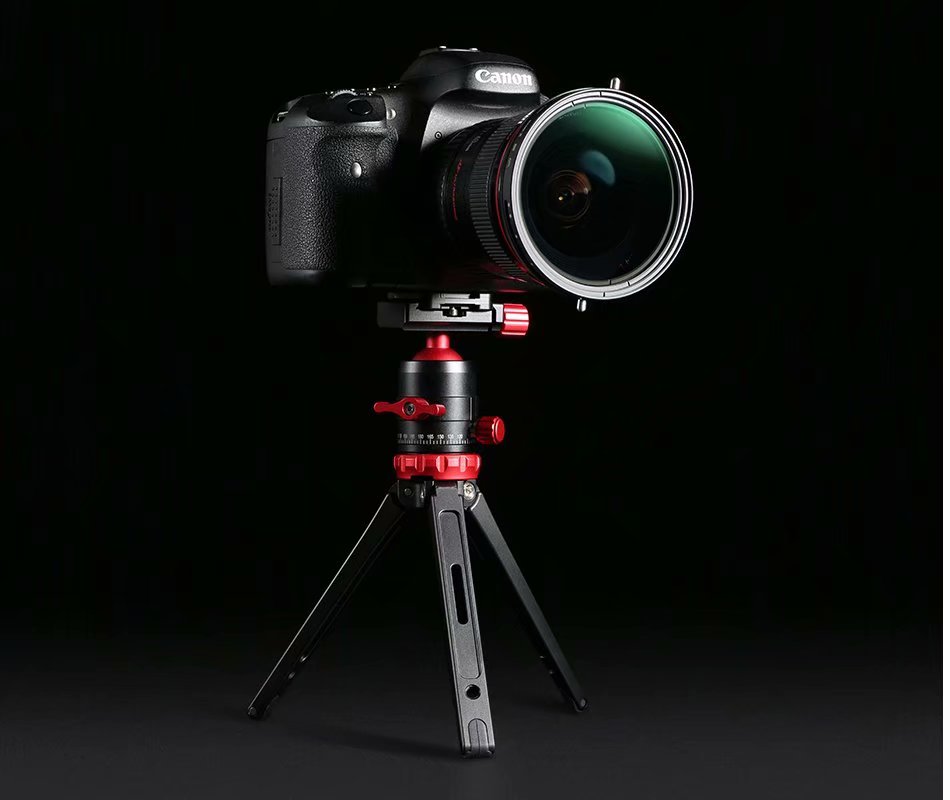 Variable ND- und
CPL-Filter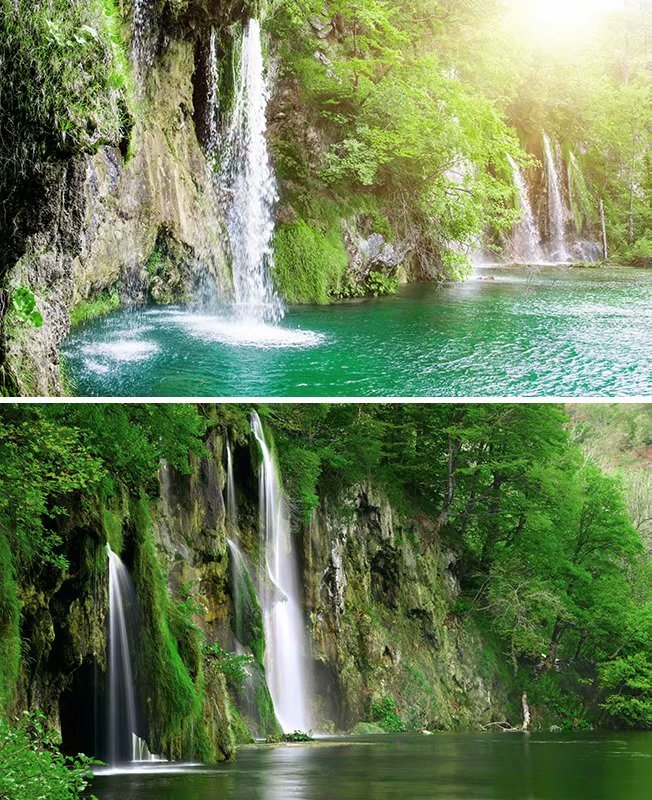 Ohne ND Filter
Mit ND Filter
Ermöglicht die Verwendung langsamer Verschlusszeiten zur Aufzeichnung von Bewegungen bei Motiven wie Wasserfällen und sorgt so für einen seidenweichen
Effekt auf fließendes Wasser.
ND & CPL Filter
ND Filter
CPL-Filter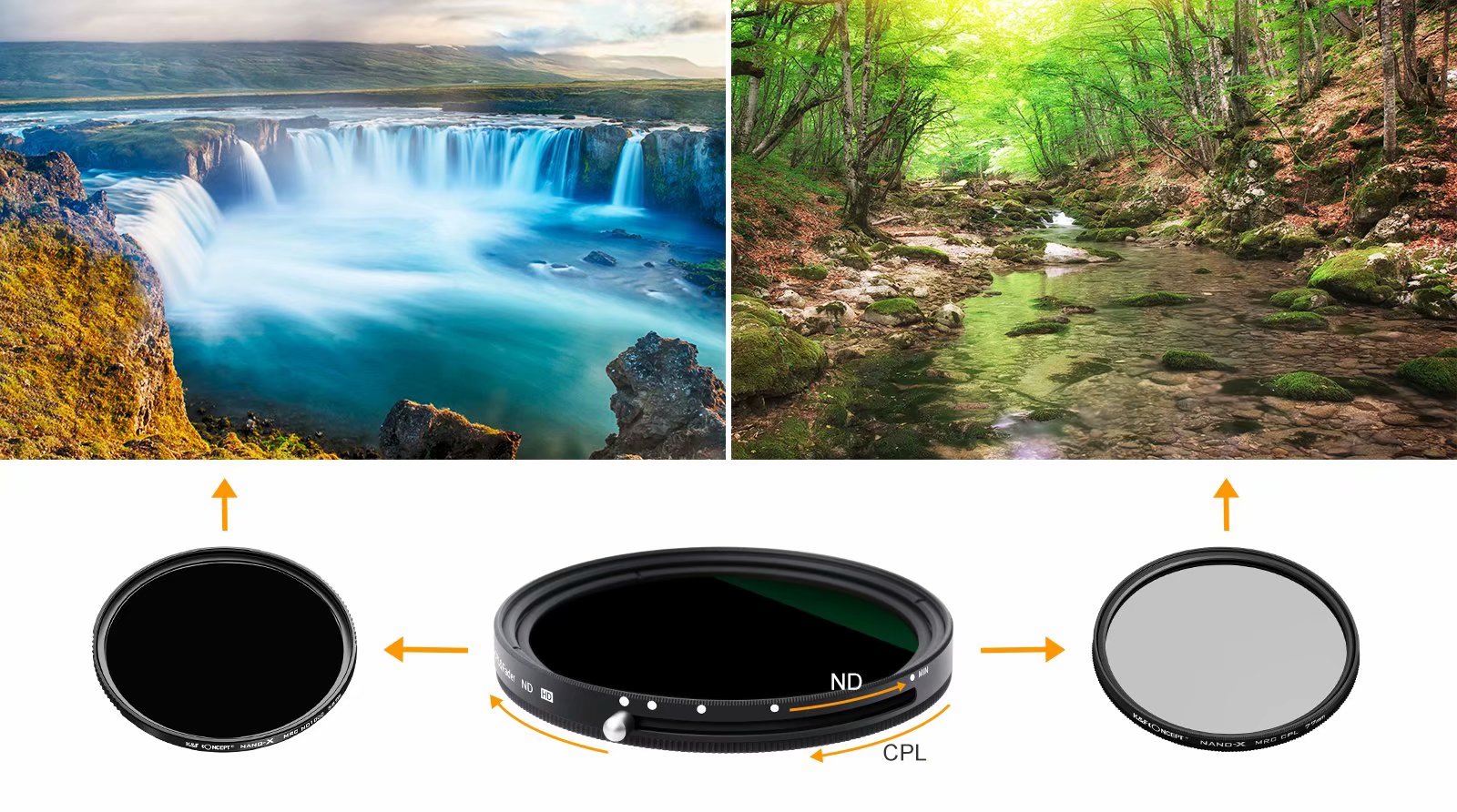 Kein Filter
ND2
ND4
ND8
ND16
ND32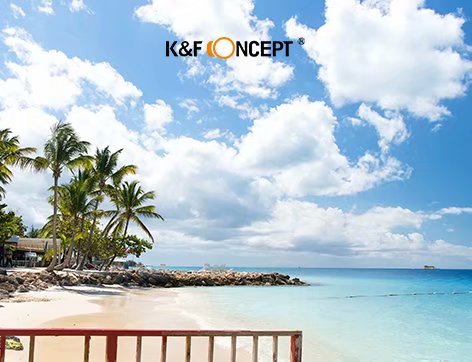 Doppelseitiger mehrschichtiger grüner Film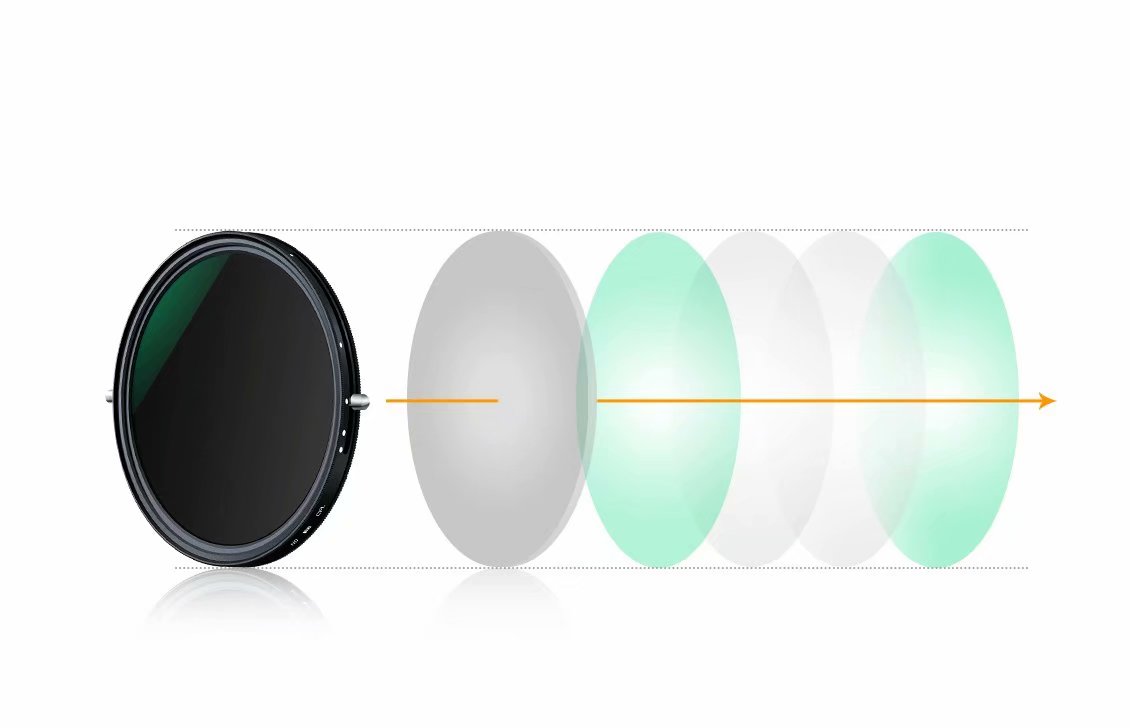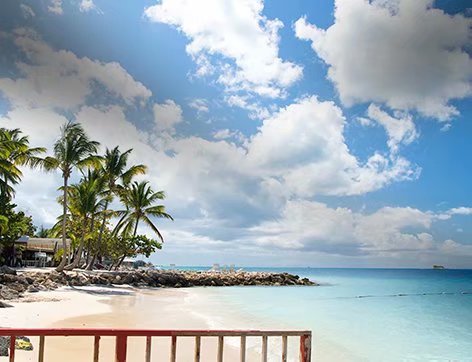 Andere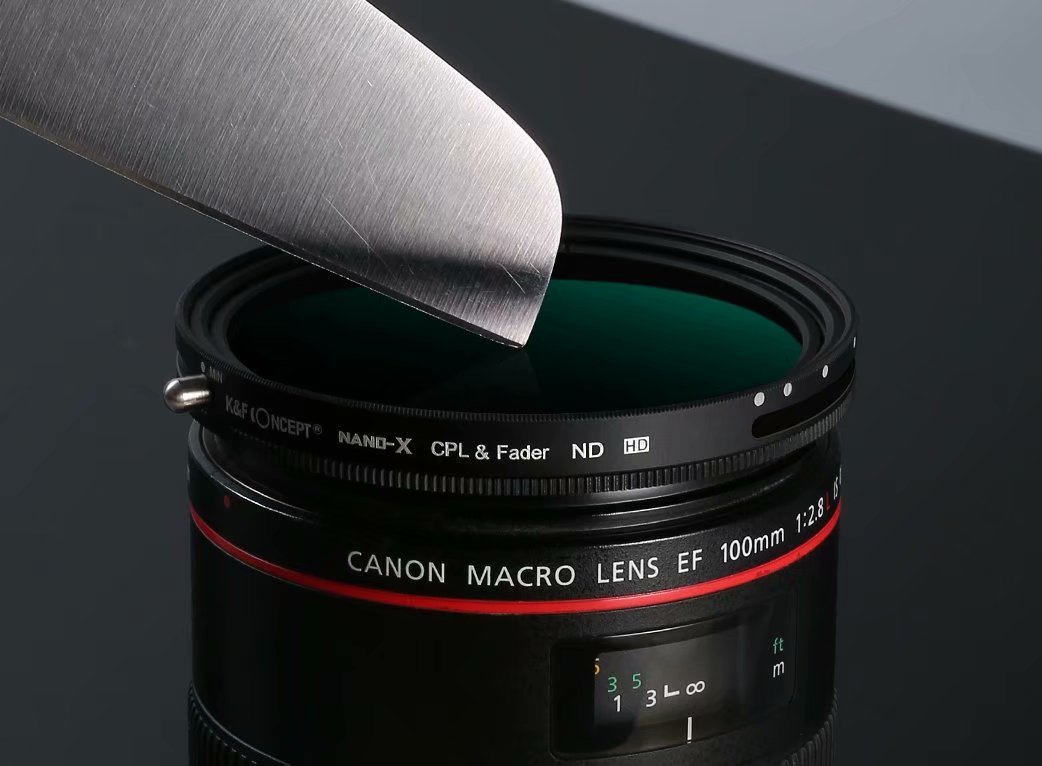 Wasserdicht, ölbeständig, kratzfest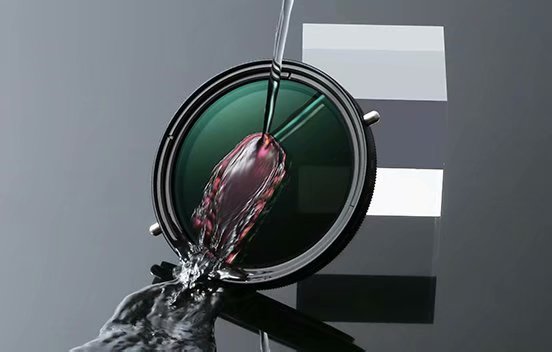 Vor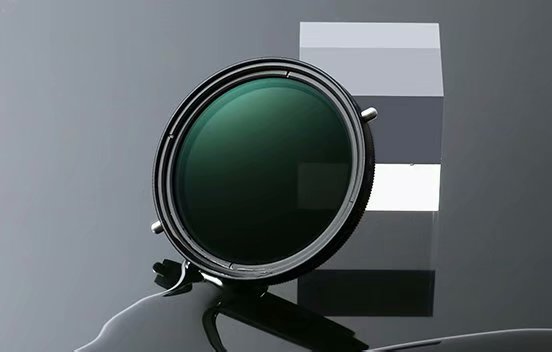 Nach dem

Pack
Zurück
Vorderseite
NNummer
Optische Dichte
Blendenreduzierung
Bruchteildurchlässigkeit
0
0
100%
1
ND2
0,3
1
50%
0,5
ND4
0,6
2
25%
0,25
ND8
0.9
3
12,50%
0,125
ND16
1.2
4
6,25%
0,0625
ND32
1,50
5
3,13%
0,03125
ND64
1.8
6
1,56%
0,015625
ND100
2
6 2 ⁄ 3
1%
0,01
ND128
2.1
7
0,78%
0,0078125
ND256
2.4
8
0,39%
0,00390625
ND400
2.6
8 2 ⁄ 3
0,25%
0,0025
ND512
2.7
9
0,20%
0,001953125
ND1024 / ND1000
3
10
0,10%
0,001
ND2048
3.3
11
0,05%
0,000488281
ND4096
3.6
12
0,02%
0,000244141
ND6310
3.8
12 2 ⁄ 3
0,02%
0,000158489
ND8192
3.9
13
0,01%
0,00012207
ND10000
4
13 1 ⁄ 3
0,01%
0,0001
ND100000
5
16 2 ⁄ 3
0,00%
0,00001
Great solution on a low-budget for long-exposures
This was one of the best purchasing I have recently done and that I recommend without any hesitation, especially to travel photographers who advocate of carrying as little camera equipment as possible. Whilst carrying less is sometimes better, there are some things that I simply can't live without. Filters are one of the sets of accessories that I always take with me as they are essential for my landscape photography.My first impression of the filters was of the beautiful and secure packaging they arrive in. They come in a hard cardboard box with the filter itself placed in a hard plastic case inside the cardboard box. The frames of all of the filters, except the circular polarizer filter, are made from an aluminum alloy (the polarizer filter has extra-tough magnalium). Even though they are very slim in design, they certainly feel rigid with no real bending even when forced.The glass itself on all the filters is coated optical glass (to help reduce reflections) that is waterproof and scratch-resistant. Overall, all of the filters performed very well. As someone who has always used square filters, I was skeptical about the quality and how they would affect the image.With the CPL, you can see a boost in the blue in the skies. There is a very slight vignette on the top left corner, but this is so minor that it can easily be removed in post-production as you can already see in my images.The ND filter performed very well with no color casting or vignetting. I also didn't come across the X cross-issue that might sometimes occur with variable ND filters from most manufacturers undesirable X effect does not occur.As a conclusion, the image quality is superb and the added benefit of just using one filter and adjusting the gradient without having to stack filters is really useful. Overall, these filters look, feel, and perform premium, but affordable as well. I chose the 82mm filter variant to be mounted on my Tamron SP 24-70mm / f2,8 Di VC USD G2.
Great filters, Great Price for the Quality which is up amongst the best.
At first I wasn't too sure about the price, but that quickly changed when I started using them. I had tried the K&F in the next higher price bracket but found that I couldn't justify them for my purely amateur photography.If you want great quality at a decent price these are well worth looking at. If you're of a more professional/business mind then you won't need reviews done on Amazon by amateurs like myself.All in all, I can highly recommend these filters - I'm fortunate that I only need three thread sizes for my Canon L-Series lenses, or it could become very expensive!
worth the money
Ok product for the money, not the best and not the worst worth the money
No protective case
Purchased a 67 and 82mm filter. The 67mm comes with a lovely protective case to stop the filter from being damaged, the 82mm does NOT.Disappointed by this as I can't currently place it in my bag and go shoot without risking damaging it. Like many people who would or purchase this filter, I enjoy landscape photography, and often walk/ climb with my gear. No case included rather excludes this as being an immediate inclusion in my bag